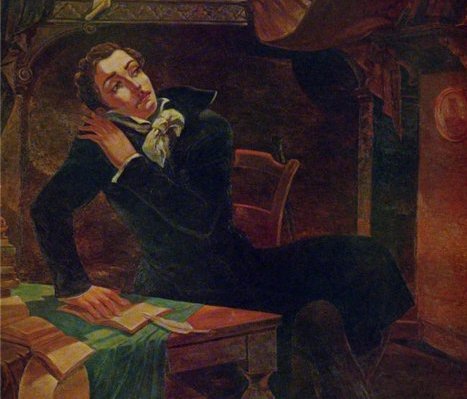 Nikoloz Baratashvili (1817-1845) is the greatest representative of Georgian Romanticism. His poetry has not been fully translated into English.
In this issue of the journal, three of Baratashvili's best known poems are published: Sky Blue (translated by Donald Rayfield: The Literature of Georgia. A History. Carzon). Meditations by the river Mtkvari and Merani (translated by Venera Urushadze.Anthology of Georgian Poetry, Tbilisi 1958).
The Georgian text is published as cited in the edition by Pavle Ingorokva (Nikoloz Baratashvili. Works, 1959).
The Editor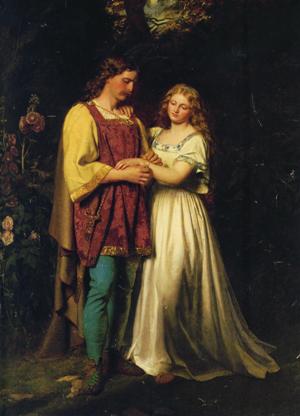 The principal novelty of the last decade in Rustaveli Studies, revealing the fact that the love story of the main characters in the MPS – Nestan and Tariel was used as a plot source in early 17th century English dramaturgy, has become a frequent topic of The Kartvelologist's publications (The Kartvelologist, #14, 15, 16, 19, 20).
One theme, pointed out in these publications, a parallel study of the main literary characters of the MPS and Cymbeline, has prompted me to realize the significance of those symbolic meanings, which, in certain cases, were used by the great playwright when selecting the names of his characters. From this point, the name of the king's only daughter Imogen, being the protagonist of Cymbeline, is also worth noting.
The present study is dedicated to the interpretation of the symbolic meaning of the name Imogen as well as the acceptability of its modified version – Innogen in some publications of the play.
What are the literary relations between two small countries, like Georgia and Iceland, which are very far one from each other, with very different languages, cultures and histories? Despite the great distance and the differences between those two cultures, some literary contacts between Georgia and Iceland exist. Although my research shows that the literary contacts started first in the 20th century, numerous works have been translated. This article is focused on the literary relations between Georgia and Iceland in the fields of translation of literary fiction and the reception of those translations in both countries.
The attitude of the Middle Ages and Renaissance regarding women gender is revealed in the present article. It is also discussed the literary image of the protagonist woman – Imogen in Shakespeare's latest play Cymbeline. The fact that Imogen's literary image shows some parallel lines with the main woman character of The Man in the Panther Skin is also revealed by the author.