The Kartvelologist
The Kartvelologist" is a bilingual (Georgian and English) peer-reviewed, academic journal, covering all spheres of Kartvelological scholarship. Along with introducing scholarly novelties in Georgian Studies, it aims at popularization of essays of Georgian researchers on the international level and diffusion of foreign Kartvelological scholarship in Georgian scholarly circles.
---
"The Kartvelologist" issues both in printed and electronic form. In 1993-2009 it came out only in printed form (#1-15). The publisher is the "Centre for Kartvelian Studies" (TSU), financially supported by the "Fund of the Kartvelological School". In 2011-2013 the journal is financed by Shota Rustaveli National Science Foundation.
---
---
Language of Ioane Petritsi
A Great medieval philosopher-theologian Ioane Petritsi, "the Platonic philosopher", as manuscript glosses name him, is a representative of a new stage in the history of Christian thought. Study of his literary heritage has an immense importance for understanding the tendencies and specifics of development of medieval philosophy and theology not only in Georgia but in the Eastern Christendom in general. This study will also help to establish and shed light on the relationship between Eastern and Western Christian philosophy and theology.
keywords:
Language, of Ioane, Petritsi
Category: SCHOLARLY STUDIES
Authors: DAMANA MELIKISHVILI
---
Ioane Petritsi and His Philosophical-theological Project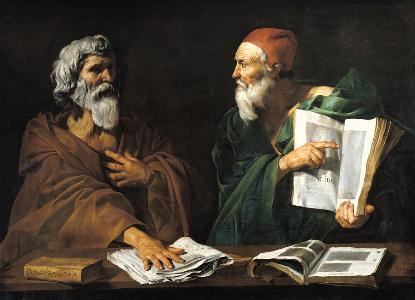 Ioane Petritsi holds a special place in Georgian intellectual culture, along with such figures as Shota Rustaveli, Solomon Dodashvili, Nikoloz Baratashvili and Ilia Chavchavadze. Those names signify breaking through certain world-view stereotypes, escaping frames of tradition, modifying the tradition through the light of new knowledge and experience. Any tradition, unless it is creatively rethought through the light of universal intellectual processes and developments of this or that epoch, leaves no space for an explosion and continues to turn in circles. Such thinkers as Petritsi bear a credit of cutting through and opening such circles. In particular, Petritsi introduced into Georgian intellectual culture philosophy in the initial, Classical meaning of this notion. This notion implies a natural human propensity, striving, desire to understand and explain the universe not through some ready -made outer schemes (religious, ideological, cultural), but through one's own intellectual efforts, through actualization of one's own innate intellectual principle.
This actualization was called by Greeks dialectics, and it has its own order and culture. Dialectics, although the term carries much ambiguities, can be defined as a dynamic space of objective thinking, in which a person who is involved in dialectic process of thought believes that through this method he or she comes out from a particular, personal, subjective space and thinks as all humanity would have thought, that is to say, universally. Such a universal thinking implies also negotiated and agreed-upon terms and notions, for otherwise this will not be any more a dialectical thought, for dialectics implicates a real or a virtual co-thinker, who acknowledges and shares a system of notions and terms, understands their semantics, and therefore, it is possible to convince such a person by means of logical inferences (or as Petritsi says, by means of "syllogistic compulsion"). However, as I have noted, this thought is based upon a primordial and personal grand passion – to understand the universe and through this understanding establish an adequate, authentic relationship with it, to "get it right" so to say. It follows then, that philosophical-dialectical reasoning is on the one hand extremely personal and subjective – for it is as impossible to fall into a collective wonder about reality and collective passion for its understanding, as it is impossible to fall in love collectively – and on the other hand universal and addressing to all humanity.
keywords:
Ioane, Petritsi, and His, Philosophical-theological, Project
Category: SCHOLARLY STUDIES
Authors: LEVAN GIGINEISHVILI
---
Some Humanistic Motifs in the Lyrics of Vazha-Pshavela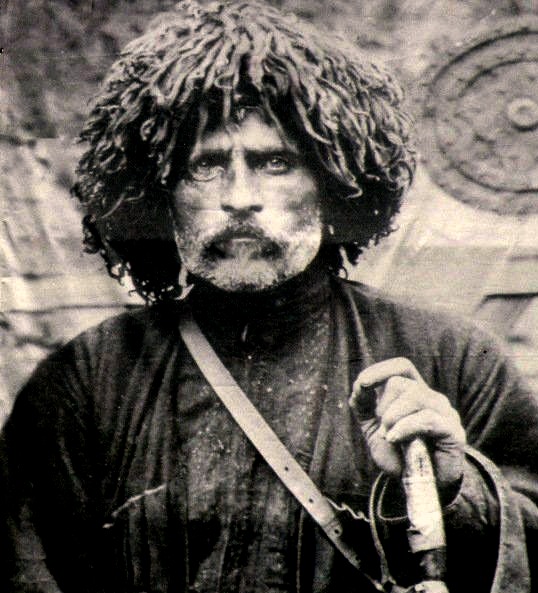 In Georgian literary criticism Vazha-Pshavela's feel for nature, style, folk background etc. is widely spoken of. However less attention is paid to two humanistic problems which are represented in the lyrics of Vazha-Pshavela and presented in an original aspect at that. This time we will focus on the literary interpretation of death in the lyrics of the poet.
"Georgian writers avoid the subject of death", - notices Georgian researcher Kita Abashidze. Titsian Tabidze interprets this as something quite significant which reveals the national essence of our literature. This means that even if Georgia placed in he r coffin she never thinks of death. Only Vazha-Pshavela and K. Maqashvili might say that they did justice to this problem [12, p. 305]. The phenomenon of death through the prism of Vazha- Pshavela's lyrics implies the predecessors' spiritual wealth of experience, culture and potential charge of the whole nation's mentality. Conceptualization of death in Georgian literature began in ancient times. Each era added different nuances to the problem of death.
keywords:
Some, Humanistic, Motifs, in the Lyrics, of Vazha-Pshavela
Category: SCHOLARLY STUDIES
Authors: Linda Tsitskihvili
---
New Anthology: Caucasus during the Mongol Period Overview*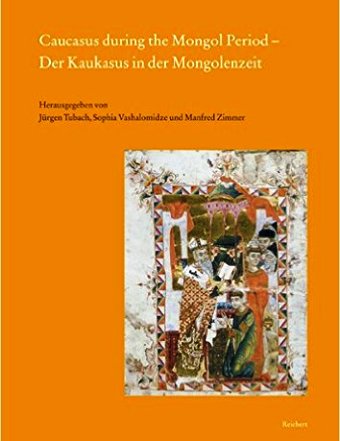 The anthology "Caucasus during the Mongol Period" (Dr. Ludwig Reichert Verlag in Wiesbaden, 2012: 360 pp.) takes a comparative approach to reconstructing the perceptions that the Armenians and Georgians developed of their Mongol conquerors in the 13th and 14th centuries. The focus lies on the perception of the historical outcomes of nomadic / sedentary interactions from the perspective of both the mundane and the clerical nobility. The Caucasus and its immediate sphere of influence as a whole will serve as the regional framework for our anthology. The broad scope of historical sequences regarding the Mongol conquest of Armenia and Georgia and the Mongol domination in and over Armenia and Georgia will be dealt with, whereby the local idiosyncrasies of these events are of particular interest.
1. In his article 'Die Mongolen und das Christentum' ('The Mongols and Christianity': pp. 13-52), Wilhelm Baum (Dr. phil. Dr. theol. Wilhelm Baum is an Austrian historian and publisher. He is a lecturer in mediaeval history at the University of Klagenfurt and the Karl- Franzens-University of Graz and works as head of the Kitab publishing house) begins with the earliest source relating to early Mongol history, 'The Secret History of the Mongols', which was commissioned to be written by the founder of the empire, Genghis Khan, and is recorded only in Chinese translation. As the author himself remarks, we discover very little about the religion of the Mongols here. Faced with the very rapid growth of their empire, they showed themselves to be tolerant in religious matters and did not attempt to convert subjugated peoples to their beliefs.


keywords:
New Anthology,: Caucasus, during the, Mongol, Period, Overview
Category: SCHOLARLY STUDIES
Authors: Sophia Vashalomidze and Aleksandre Tvaradze
---
The Man in the Panther Skin – Shakespeare's Literary Source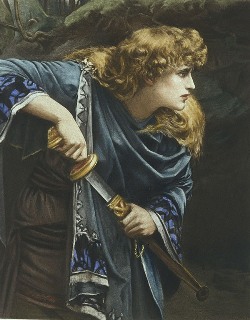 The 12th century Georgian poet, Queen Tamar's eulogist Chakhrukhadze develops a messianic conception in his "Thamariani": Thamar is a rescuer, messiah of the kingdom of the Georgians, the Georgian kingdom – of Christianity and Christianity – of mankind. Thamar is a rescuer, messiah. One stanza of the poem reads: "I said pale with fear". I take these words to mean the great responsibility with respect to the statement. My personal responsibility is enhanced by the fact that I, a Georgian researcher, intend to reveal and assert a hitherto absolutely unknown fact of Shakespeare, the peak of the world's literary thought, having looked into the national treasury of my nation. Will this not be taken by scholarly circles, primarily by foreign Shakespearian scholars, as a patriotic desire, excitement and overstatement? Following in the wake of my great teacher Korneli Kekelidze, I have always tried to be exempt from such charges in my scholarly activity. I recall the words of another outstanding Georgian Giorgi Merchule: "Wise speech is pure silver, while silence is gold". Perhaps it is better to "leave trouble alone", the more so as silence costs so much? I think I have no right to "leave trouble alone" and fall silent in fear of "what if" regarding the views that have taken shape in my philological research of recent years and which I believe to be so important both for reading the unknown pages of the Georgian creative genius and for the interpretation of a highly significant issue of English literary criticism.
keywords:
The Man, in the Panther, Skin – Shakespeare's, Literary, Source
Category: SCHOLARLY STUDIES
Authors: ELGUJA KHINTIBIDZE
---
"Stream of Consciousness" and Otar Chiladze's Novels
Otar Chiladze is one of the Georgian writers who developed Georgian prose on the basis of numerous theories and doctrines to better present reality, characters of heroes, and their own worldviews in literary works produced in the interdisciplinary environment of the 20th century. Correspondingly, almost all main trends characteristic of the 20th-century literature can be seen in Chiladze's novels. These include clear-cut Mythologism or Remythologisation, elements of "Magic Realism" characteristic of the Latin American prose, deep psychologism - an attempt to understand the spiritual world of humans, which the author managed to show, taking into account the theories of depth psychology by Sigmund Freud and Carl Gustav Jung. His works in the genre of new historic prose are also noteworthy. The characteristic manner of writing should also be mentioned. Narration proceeds from the subjective perspective and attempts are periodically made to go deep into not only the conscious, but also the unconscious of heroes by means of the method of the "stream of consciousness ".
keywords:
"Stream of Consciousness", and Otar, Chiladze's, Novels
Category: SCHOLARLY STUDIES
Authors: TAMAR GEGESHIDZE
---